It is easy to fold, install, transport, and store. 25 sets of 20HC can be shipped, which saves transportation costs.
The installation can be completed within 5 minutes and can be atomized immediately after power on.
The matching ultrasonic atomizer is an independent device that can be used anywhere, with a high utilization rate and long service life of the matching parts.

Product Description
AFDC Applications Particularly locations visited by large groups of people, which present a higher risk of contamination/spread of types of viruses. The AFDC can be located at the entrance of public spaces such as HOSPITALS, METRO STATIONS, MARKETS, SUPERMARKETS, AIRPORTS, CUSTOMS, ETC. Also suitable for any institution or company that wants to protect its employees, customers, and partners.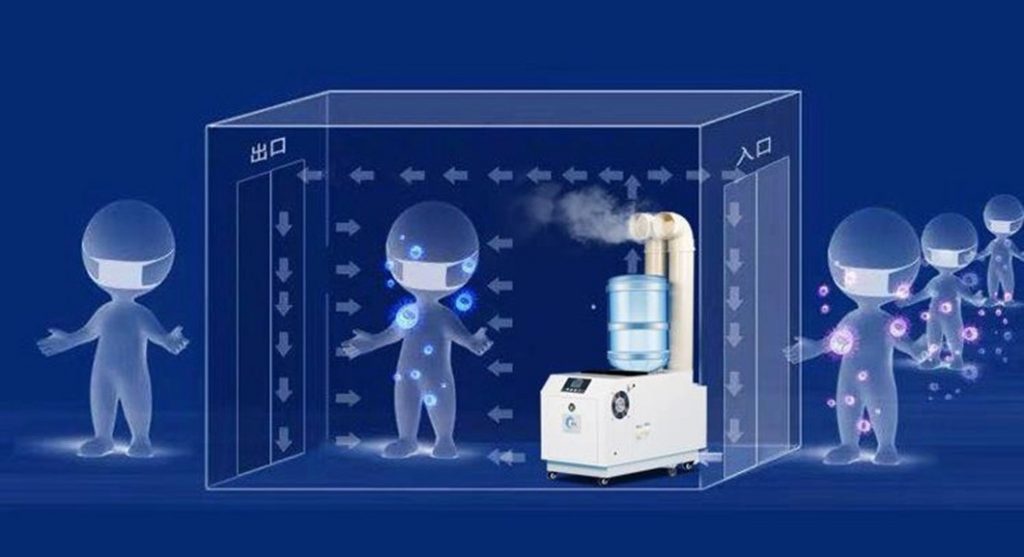 The Automatic Folding Disinfection Channel (AFDC) functions as a mandatory "passage" with thermal scanning (extra part) and decontamination functionalities, which can monitor and disinfect the people as they pass through. The AFDC is a plugin and play, fully integrated solution for decontamination and thermo-detection (extra fitting), which can be installed in a matter of hours in high-risk locations. All scanning and disinfecting of people, takes place within transit, without stops, and without touching any surfaces. The AFDC can be installed in15 mins to ensure the monitoring and protection of public spaces.
Specification
| | |
| --- | --- |
| Item No | BST-XDTD03A |
| Unfolded Size | L2100 x W1200 x H2400 mm |
| Package Size | L2100 x W1200 x H 400 mm |
| Weight | 230 KG |
| Noise | Less than 36 dB |
| Voltage | 110v – 220v |
Packing & Delivery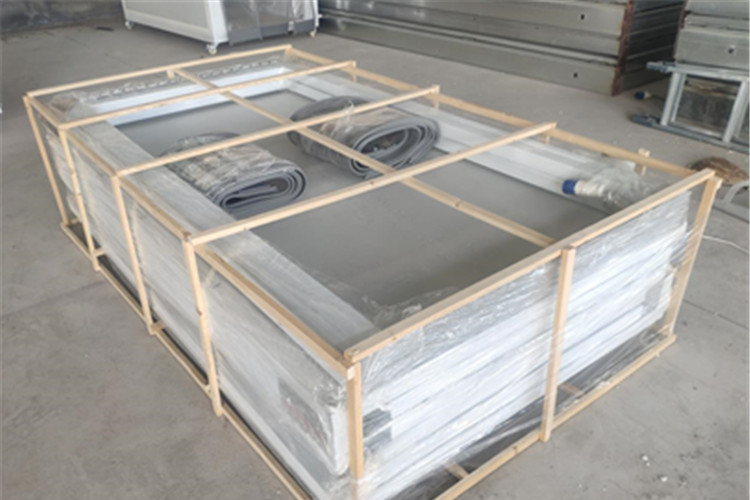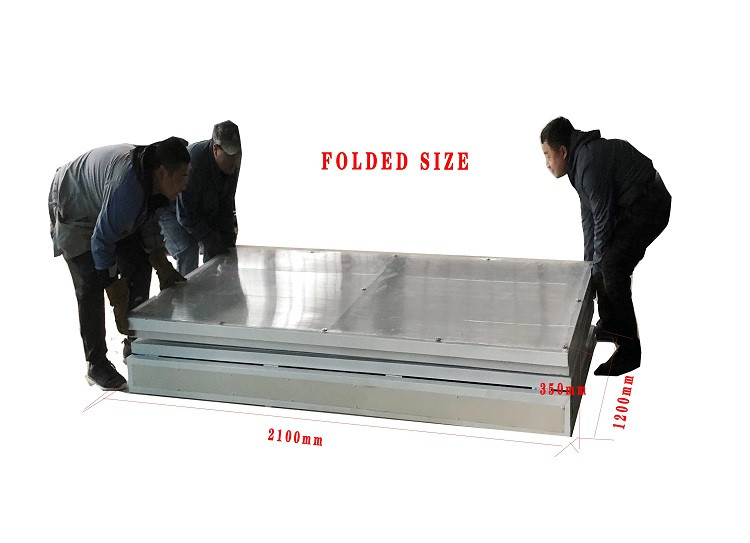 To better ensure the safety of your goods, professional, environmentally friendly, convenient, and efficient packaging services will be provided.
Loading Quantity: 25 units per 20GP, 50 units per 40GP