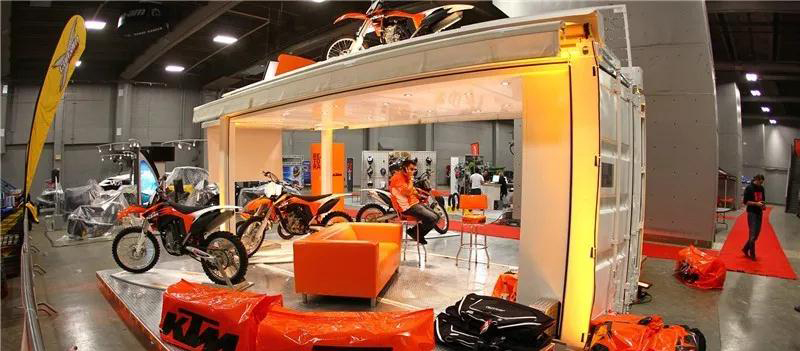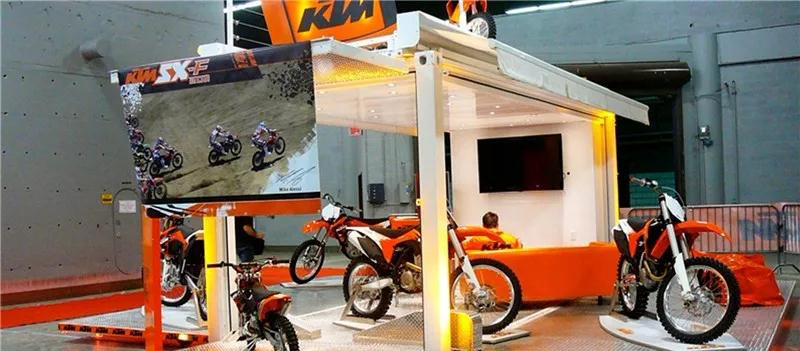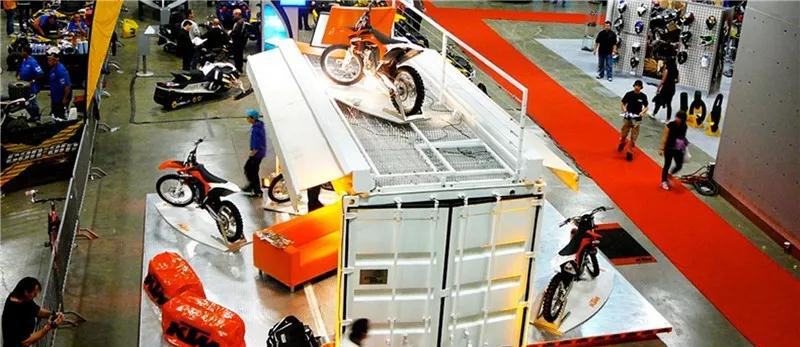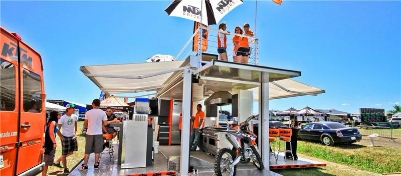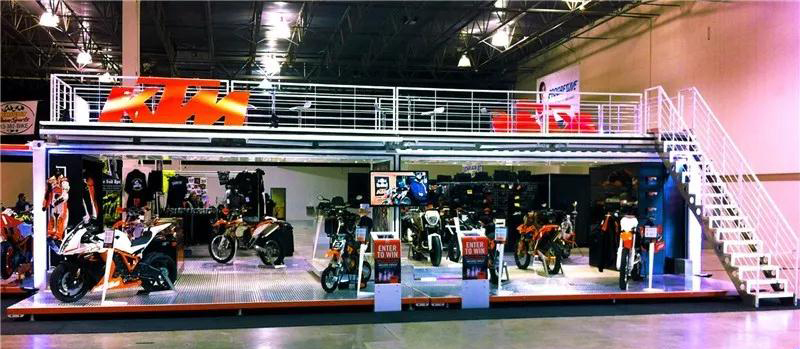 Hysun's Container Exhibition Cabinet, which features chairs, sofas, and giant screens projecting motocross video indoors during the show, are designed to make moving faster and easier and ideal for outdoor activities.
These improved containers enhance performance and ease of use, transforming into a fully functional and versatile promotional Exhibition Cabinet at the touch of a button. Their architecture provides flexible locations that not only support a single container but also allow multiple containers to join together to form larger event Spaces.
Adding a simple staircase can open up the second floor of the exhibition cabinet, providing more exhibition space. It can also be divided into upper and lower areas respectively. The first floor is for display, and the second floor is for rest and business cooperation, so as to realize the diversified functions of the exhibition cabinets.
When the Container Exhibition Cabinet is in the outdoor activities, a beverage station and a rest area are added, so that visitors can enjoy cool drinks, relax and enjoy a variety of motorcycle models at the same time. Once fully unfolded, it is also equipped with a mezzanine observation deck that offers the client a beautiful view of the surrounding area, as well as outdoor amenities such as cocktail tables, chairs, and umbrellas.