Products Description
Hysun modified container is a type of modular product made of ISO shipping container and adds modern decoration to modified to accommodation, commercial, health, storage, and more usage. They are green and flexible, also fashionable.
Hysun modified container also is a turn-key house and ready for use directly.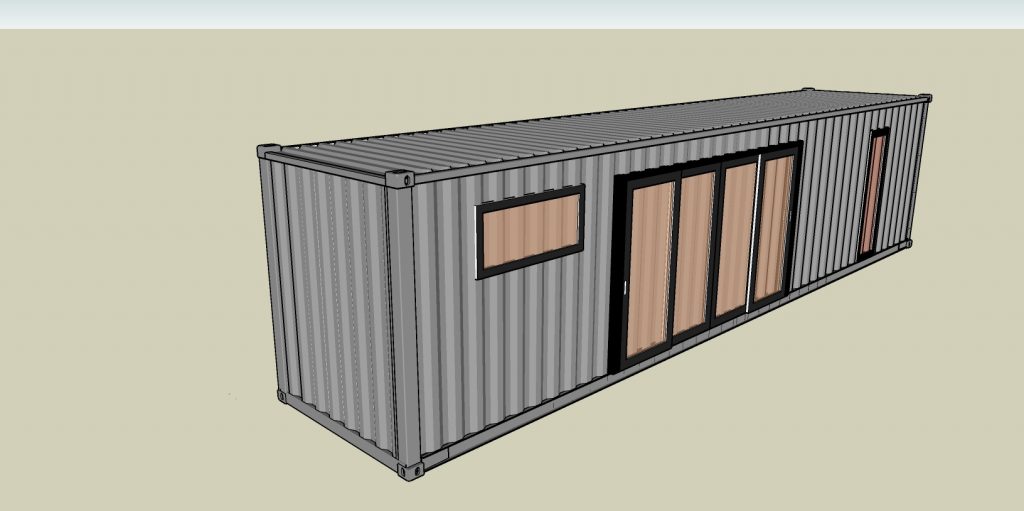 Container frame: ISO shipping container, new. CIMC container, pre-cutting, and welding before painting under customized design.
Material: Corten A steel
Container Wall and Roof: Material: Corten A steel
Hatch: Pre-design a hatch plate for possible to supplier gas, wifi, electrical power, plumbing pipe;
Size: 350*350mm default;
default Q'ty: 1 set;
Container floor:
ISO maritime plywood floor
Plywood thickness: 28 mm
Plywood moisture content: Less than 14 %
Plywood ply number: Min. 19 plies
Plywood material: Apitong, Hardwood, Bamboo, OSB
Wallalternative:
A- sandwich panel.
Face: 0.5mm PPGI both side
Insulation: 50mm rock wool /EPS/ PU etc
Color: RAL9002
B-Plaster Board with paint, wallpaper, ceramic tile
Ceiling:
50mm rock wool sandwich panel.
Face: 0.5mm PPGI on both side
Insulation: 50mm rock wool
Color: RAL9002
Trim: Alu trim for corner between the wall and wall, wall and ceiling
Floor 3 options:
A-28mm solid timber floor
B-LG brand vinyl carpet sheet; More pattern on option.
C-SPC floor
Distribute box: per drawing, 1 for light, 1 for the socket, 1 for kitchen, 1 for power. 1 set for an apartment.
RCD: per drawing- Legrand
Electrical wire: full set- Pre-install into the wall
Outlet: Per drawing. Default Brand: Legrand; CE, UL, AZ certification available.
Switch: per pic, color: white. Default Brand: Legrand
Industrial plug: 1pcs Industrial Plug
Wide usage of Hysun Modified House
Hysun function modular unit, they can use separately or flexible to be combined together in various fields.
Our Advantages
Hysun Modified Container House
Hysun is always insisted on using new customized containers to convert to your house. They are made of Corten A steel under SGS standard, important, they are ready to cut and welding from your design before painting also the same material and quality as the ISO maritime container.
They are different from the most way in the market to cut a new maritime container then paint(this way also would damage the original paint of maritime container and reduce the life span of the house).
For the materials, we are always insisted on high quality, too.
Packing&Delivery
Transport and ship with SOC style.
SOC: Shipper own container